Technical Support Service
Our Crane Fluid Systems Technical Team provides a broad and collaborative service offering – dedicated to supporting all of your technical needs. We pride ourselves on our dynamic service and rapid response rates when dealing with our customer enquiries, from valve sizing, to providing archived data for our older products.
Our full take-off to quotation service provides a comprehensive evaluation of your schematics which will provide you with the requisite;
Fully marked up/annotated drawings in Portable Document Format (PDF). With a unique ID assigned to each valve for ease of reference.
Valve Schedule; detailing the valves offered, pressure drops, sizing details and Crane Fluid Systems part numbers to assist you when placing an order through our network of distribution partners.
Crane Fluid Systems Quotation representing all of the above. This is available split by drawing, floor or service.
Full Technical Submittal (if beneficial to you) consisting of bespoke, project-centric Data Sheets, Installation and Operating Manuals and other relevant information.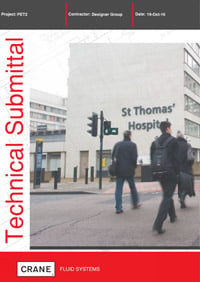 "This has been a brilliant opportunity for Crane Fluid Systems to showcase our product range and we look forward to showing this to more customers in the future."
Chris Byam, Senior Technical Engineer.
Reviewing your annotated drawings through Vu® Bluebeam® will further enhance the experience with us. Vu® provides access to data not visible when using other PDF viewers. This interaction can enable fast and accurate updates if required. We can also facilitate live document sharing via this software, where changes, requirements and design can be discussed in real time either online or face to face at your place… or ours.
We have a FastTrack Support Service for smaller quotations. This service is used when we anticipate that works/quotations can be completed within an hour. Our FastTrack Support Service schedule typically promises delivery of quotes and schedules within 1.5 days of receipt.
For technical support or quotation enquiries, please do not hesitate to get in touch.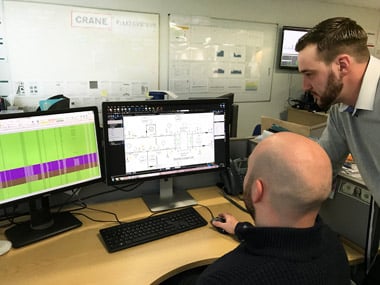 "We recognise that sometimes you just need a small quote, or schedule urgently – maybe you have a meeting with the end customer and want something to take with you to open negotiations or discussions. Our FastTrack Support Service offers you a 1.5 day turnaround. We will always do our best to meet your deadlines and please the end customer, just email us or call and let us know what you need"
Alison Cairney – FastTrack Support Team