Small energy savings delivered by often overlooked components can deliver large cumulative benefits.
Andy Lucas explains.
Local authorities which are building schools under the government's Building Schools for the Future (BSF) programme are incorporating sophisticated building management systems (BMS) and other new technologies into their projects to achieve savings in energy use and CO2 emissions.
These systems can deliver impressive efficiency benefits. Some new school developments, however, are improving even on these results by adopting a design approach which includes attention to detail in specifying individual system components. Designers on these projects are demanding that things such as HVAC valves should be lighter in weight, more compact in order to save on space and to have a higher degree of accuracy in order to minimise energy usage.
Manufacturers such as Crane Fluid Systems – a brand of Crane Building Services & Utilities – are rising to the challenge with value-engineered products designed to maximise energy efficiency.
One school currently under construction adopting such a detailed design approach is Bideford College which Devon County Council is showcasing as a national demonstrator in BSF. Phase one of the new college is due to be complete in July 2010. The ambition is to make the school exceed the requirements for the award of a nationally recognised accreditation for reduced heating, energy and water consumption set out in the government's guidelines entitled Sustainable Schools – For Pupils, Communities and the Environment. Devon County Council is trying to make the new £44 million college as close as possible to being a carbon neutral site using cutting edge environmental and ecological systems to reduce CO2 emissions.
The college will have bio-mass boilers burning woodchip rather than gas (with gas boilers installed as a backup), solar heating and a rain-water recycling system for use in flushing WCs. The naturally ventilated building will be managed in zones. All the systems will be controlled by a sophisticated BMS which will monitor heat gains and cooling and operate additional mechanical heating and cooling systems accordingly.
Devon County Council developed the BMS system with NPS South West property consultants. The system specified by NPS is being installed by electrical and mechanical engineers MITIE. The regulating and commissioning valves, check valves, ball valves and strainers for the HVAC system have been supplied by Crane Fluid Systems via its distributor in the South West, BSS.
Cumulative energy savings
The heating and cooling elements of the HVAC system work at maximum efficiency when operating as close as possible to their design parameters – which requires the valves controlling the fluid flow to deliver precisely the right amount of hot or cold water. Static valves from Crane's Pro-Balance range have therefore been specified at Bideford College to control the flow of water around the heating and cooling systems. They will be used to balance the systems and measure flow with an accuracy of +/- 5 per cent. Performing to standards identified by CIBSE and BSRIA, the valves will enable the systems to manage flows at maximum efficiency.
Keith Dixon, senior mechanical engineer with NPS, said: "Commissioning valves from Crane Fluid Systems allow us to accurately regulate and balance flow rates in the system. They help the system to perform consistently to optimise performance and thereby create significant energy savings."
The biggest energy load in a HVAC system, of course, is the heating and cooling itself. However, the pumps driving water circulation are also significant consumers of energy – even variable speed pumps controlled by a BMS which match power consumption to the flow required. Further small but significant energy savings can be delivered by specifying low loss regulating valves and ball valves (used to isolate sections of the system for maintenance and other purposes) where the bore diameter is the same as the internal pipe diameter. Minimising the pressure drop across these valves minimises pumping losses. Correctly specified, these components can make a significant cumulative contribution to energy efficiency.
Designers at Bideford College have selected components from Crane Fluid Systems in order to achieve these benefits.
Other Requirements
The HVAC components need to be more than just efficient, of course. Easy installation and maintenance and a high level of quality are also required. Crane Pro-Balance valves have been designed to give fast and effective commissioning. Their fixed orifice technology – incorporating flow measurement and regulation into a single unit – reduces the number of on-site connections which need to be made, cutting the costs of installation. They can be used in any orientation without any change in performance.
Keith Dixon of NPS added: "Crane Fluid Systems was selected to supply isolating and commissioning valves for Bideford College because it has a large range of quality commissioning valves which are preferred for their weight and space-saving. "
Devon County Council has traditionally used Crane valves as they are good, reliable products.
Carefully specifying the right HVAC hardware at the design stage – and then working with contractors to ensure that the specifications are translated into installations, not amended in pursuit of short-term cost savings – can deliver real additional benefits when striving to achieve sustainability in new school buildings.
Andy Lucas is Product Manager for Crane Building Services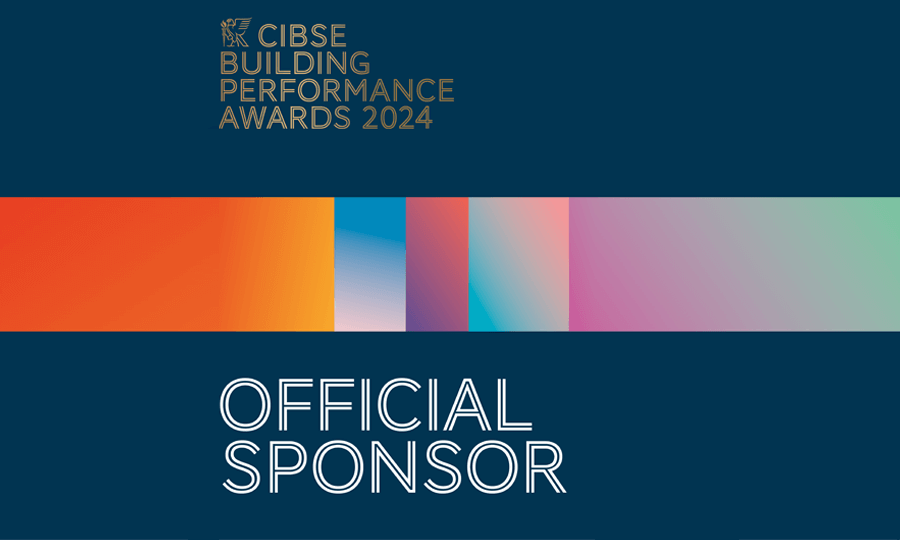 Sponsoring CIBSE Project of the Year 2024
Crane Fluid Systems are proud to be sponsoring Project of the Year at the prestigious CIBSE Awards to be held at Park Plaza Westminster Bridge, London on Thursday February 29th 2024.
15 Sep 2023