Next Generation PICV D995 DN32

High performance valve with greater flow rates
Best In Class Flow Rate vs Size1

Features & Benefits
Low activation & low hysteresis are consistent across the operating range. The PICV responds quickly to maintain a consistent flow which improves pump efficiency, resulting in energy savings & lower running costs.
Excellent performance coverage from the DN32 ensures smaller pipework can be specified, compared to using larger sized valves. A real saving for the contractor & end user.
Reductions in weight and footprint allow the valves to be used within smaller voids.
Available with a range of actuators to suit fan coil units and chilled beam applications.
View the D995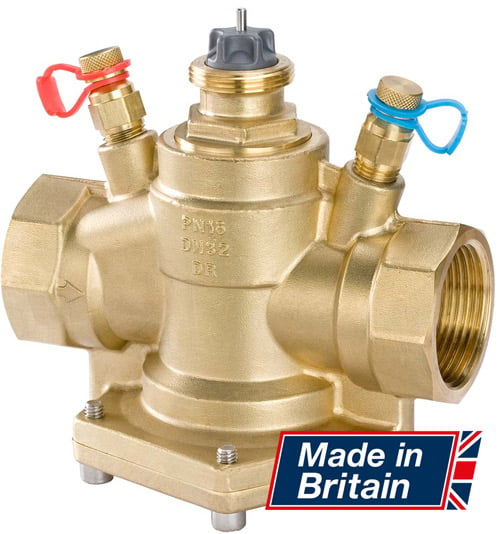 Flow Measurement
The PICV Peak Pro has up to 80% higher max flow compared to the previous model
Accurate over a wide ∆P range – up to 800kPa
Performance
Comprehensive testing undertaken for each valve – pressure tested to BS EN 12266-1
PN16 rated product
Flow Range
Standard Flow: 0.53 – 1.35 l/s
High Flow: 0.62 – 1.73 l/s
Design
Design validation testing to BSRIA BTS01. As per cyclic testing requirements, valve subjected to 10,000 cycles (equivalent to 15 years2 of typical service)
Integral test points for verification of ∆P and valve performance
1Data sourced from published competitor flow rates as of February 2021.
2 Based on two full stroke cycles per day