Air Handling Units & Variable Flow
An Air Handling Unit (AHU) provides conditioned air, connecting to the ductwork within a building to distribute to the required spaces and return to the AHU. Based on a modular design, the AHU can be provided to fit bespoke spaces and applications.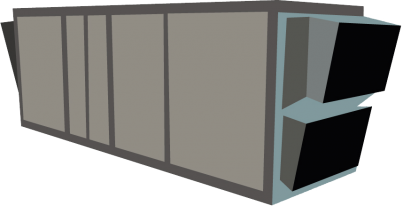 The AHU output is controlled using a control valve linked to temperature sensors in the system. As the energy output from the AHU is of a parabolic shape, an equal percentage (EQ%) control characteristic is provided by the control valve, which in turn will provide a linear response (see graph below).
The common components found within the unit include fans, heating/chilled coils, filters, attenuators and dampers. Found in applications varying from commercial offices, residential tower blocks and retail.
Recommended Solutions
Crane Fluid Systems has a number of applicable solutions available for this type of terminal. See examples below.
PICV has become the preferred solution for many designers and installers in recent years. However, the option of using the traditional DPCV method is still available and can suit certain applications.
Option 1
Pressure Independent Control Valve (PICV)
PICV Stand Alone
Easy to set up
Straightforward commissioning
No need for separate Commissioning Set and 2 Port Control Valve
Size available up to DN150
Dominator w/ PICV
Can be remotely fitted away from the terminal
Reduced space constraints
Extended levers available for chilled systems
Sizes available up to DN25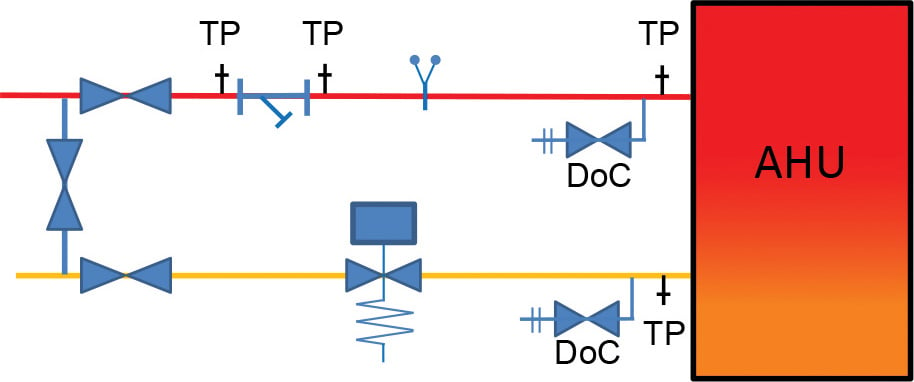 AHU with PICV
---
Option 2
Differential Pressure Control Valve (DPCV)
DPCV Stand Alone
Range of controllable dPs Available
Available with Companion Valve
Sizes available up to DN150
Dominator w/ Comm. Set
Available with either static Commissioning Set or Motobalance
Available with Strainer
Extended levers available for chilled systems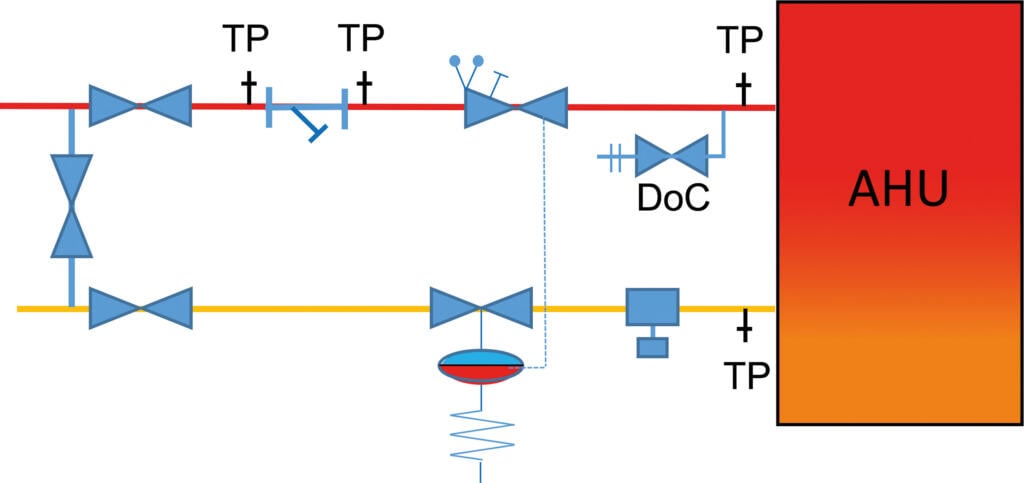 AHU with PICV