Plate Heat Exchangers & Variable Flow
A Plate Heat Exchanger (PHEX) provides indirect heating of a fluid via a hydraulic break in the system, and the efficient transfer of heating/cooling from the primary to the secondary side (see Heat Exchanger image below).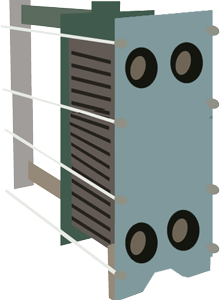 Recommended Solutions
Crane Fluid Systems has a number of applicable solutions available for this type of terminal. See examples below.
PICV has become the preferred solution for many designers and installers in recent years. However, the option of using the traditional DPCV method is still available and can suit certain applications.
Option 1
Pressure Independent Control Valve (PICV)
PICV Stand Alone
Easy to set up
Straightforward commissioning
No need for separate Commissioning Set and 2 Port Control Valve
Size available up to DN150
Dominator w/ PICV
Can be remotely fitted away from the terminal
Reduced space constraints
Extended levers available for chilled systems
Sizes available up to DN25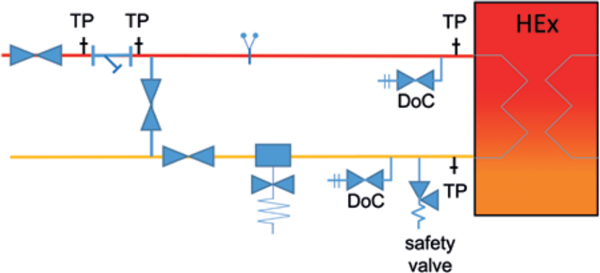 Heat exchanger with PICV
---
Option 2
Differential Pressure Control Valve (DPCV)
Stand Alone DPCV
Range of controllable dPs Available
Available with Companion Valve
Sizes available up to DN150
Dominator w/ Comm. Set
Available with either static Commissioning Set or Motobalance
Available with Strainer
Extended levers available for chilled systems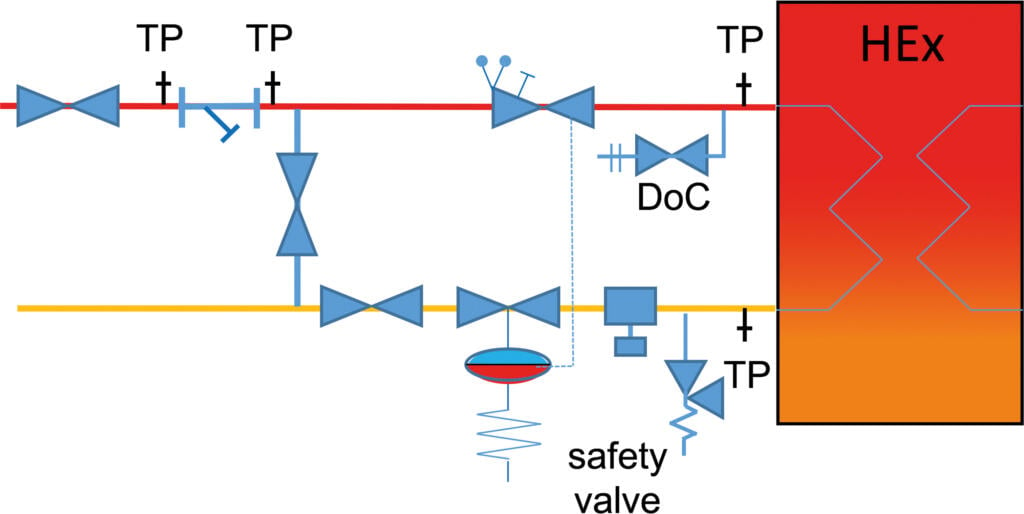 Typical DPCV Valve Arrangement