Introducing The
Dominator Peak Pro
The Dominator Peak Pro is a compact and modular valve system that combines the Peak Pro Pressure Independent Control Valve (D995) for accurate flow, temperature and pressure control.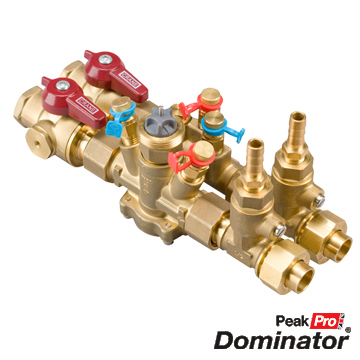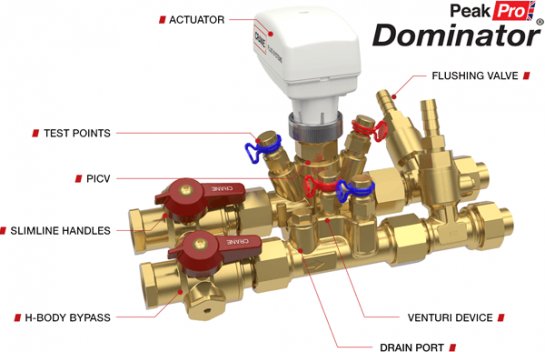 40mm pipe centres to fit Fan Coil Units & Chilled Beams
Equal lengths for ease of fitting
Highly configurable design to suit horizontal and vertical pipe arrangements
Accommodates reduced drip tray length solder or compression adaptors 15 & 22mm
BSRIA flushing version with full bore for effective flushing velocity
This light weight unit is supplied with an integral Venturi metering station for an improved flow range, equal lengths through union connections and the ability to orientate the valve on-site for an easier and faster install.
The Dominator Peak Pro has been designed to deliver and maintain a system which closes the performance gap and enables energy and cost reduction over its lifetime. Every valve is subject to both a pressure test, in accordance with BS EN 12266-1, as well as a flow limitation test, in accordance to BSRIA BTS1.

Suitable for horizontal or vertical coil arrangements and available handed for 4 pipe systems. The Dominator Peak Pro not only saves installation time and reduces the product footprint but simplifies the ordering process, allows phased delivery direct to site if required and reduces the risk of failing joints.
40mm H-Body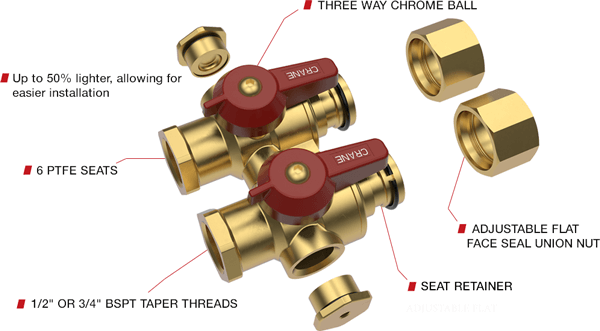 Peak Pro PICV DN15 to DN50